JoAnna Lee – The Real Thing
The first time JoAnna Lee sang in front of a crowd is the moment she knew what she wanted to be doing for the rest of her life. Seeing the faces, and feeling the emotions connected with her was unlike anything she had ever felt.

JoAnna Lee grew up in a musical family, there was and still is something very magical about all of our family get-togethers. Her family shares many talents, but the root of it all was her grandmother "JoAnne Riddle" who excelled incredibly at the piano and her grandfather Janpa was one with the chromatic harmonica but together they showed her as well as the rest of my family how to truly play from the heart… having these experiences and people who helped build and show her life through music is also why she has such a passion for music.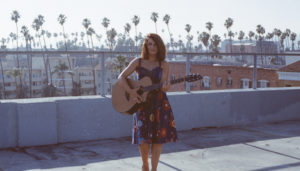 Follow JoAnna Lee