Kaio-Kane – Versace Vision (Audio)
The streets have been talking. Social media has been talking. Now, 100 Keys Entertainment is proud to announce the release of the latest single "Versace Vision" from rapper and songwriter, Kaio Kane, available everywhere January 5.
"Versace Vision" is an ode to big dreams of success and the hustle to get there. After taking over New York airwaves in Summer 2017, this North Carolina native is preparing to secure his spot among the 2018 Hip Hop artists to watch. Versace Vision is the first single off his debut album, "Scratching The Surface," set to be released January 26.
Kaio Kane was featured on the single "Nightmares," with label mates G-Wreck and Wave Gotti, which received nearly 800,000 views on WorldStar Hip Hop. The trio then followed up that success with "100 Keys," which received 1.6 million views on the site. Both songs spent weeks in rotation on New York radio stations, Hot 97 and Power 105.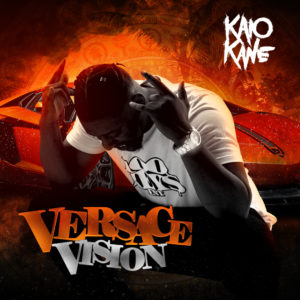 Follow Kaio Kane Online
Instagram: @iam_kaio_kane
Follow 100 Keys ENT Online
Instagram: @100KeysENT
Twitter: @100KeysENT