Katie Garibaldi – Star in the East (Official Video)
Singer/songwriter and guitar player Katie Garibaldi's new release, Home Sweet Christmas, is an album of original holiday-inspired and faith-based songs that embrace Garibaldi's operatic vocal prowess and soulful folky affection, but also branch out into traditional country and gospel atmosphere. With twelve festive and bright songs, Home Sweet Christmas is sure to stir up the spirit of the season and even give listeners tunes worth listening to all year round.
Folky songwriter Katie Garibaldi's sweet and majestically produced original song "Star in the East" from her new album Home Sweet Christmas is the perfect match for such a creatively inspired music video. The claymation and stop motion video was made by artist Marc Morgan, which pays homage to the classic Christmas movies of the '60s that we all know and love. Detailing the Biblical story of the three wise men's journey following the Christmas star to Bethlehem, the video not only offers a fun spin on the traditional Christmas story, but also gives viewers a sense of nostalgia in the most enjoyable way. Garibaldi's endearing and soulful vocals serenade, "Bright as can be, lead us to our king, star in the east," as Morgan presents a unique personality to each character, including the magi's devoted camel. This mini Christmas movie is a treat that participants watching of all ages can appreciate.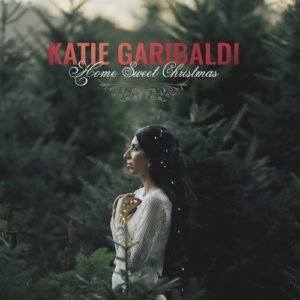 Follow Katie Garibaldi
Website
Facebook
Twitter
Instagram