Kelvin Frazier, Ph.D. – Marked and Scarred (Official Music Video)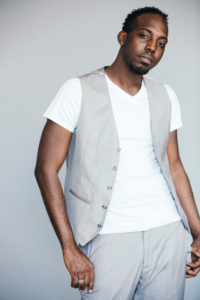 The Los Angeles-based R&B singer-songwriter, Kelvin Frazier, Ph.D., announces the release of his new music video for his single, "Marked and Scarred." The deep-cutting song showcases Kelvin's vocal prowess and songwriting skills. This video speaks about love loss where you can't keep that special someone out of your mind leaving you Marked and Scarred.
While Kelvin pursued his doctorate at MIT, he never forgot his passion of music where he continued to participate in various choirs. Upon graduating from MIT with a Ph.D. in Physical Chemistry, he was invited to perform a solo act at the world famous Amateur Night at the Apollo in New York City. In May 2016, Kelvin moved to Los Angeles to pursue his music career and set to release his EP in this fall.
Follow Kelvin Frazier on Facebook.