Micca – Afghanistan
MICCA (Pronounced Mee-Kuh) is a true pop-diva in the making, who is about making social statements expressible through her music…
Micca's debut project, is her upcoming Mixtape, "Class of 99" and her upcoming EP, "The Boyz Club, EP" produced by Micca herself (along with her business/creative partner Billboard Jay) is full of the contemporary hip-hop, pop, electro, and rock influences, that Micca grew up on. With hard hitting beats, infectious melodies, super-catchy hooks, and conceptual lyrics to match.
Micca addresses taboo subject matters, such as human rights, bullying and the general epidemic of violence, the government, self-confidence, daring to be different and more; all intermingled with clever/fun word play. Singing and rapping on the project as well!
Micca is poised to be the liberating voice of her generation while making the world dance.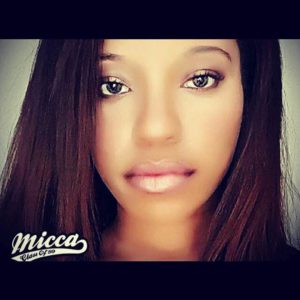 Connect with Micca:
Website
Facebook
Twitter
Instagram